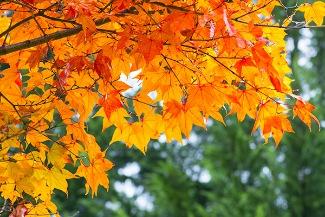 http://www.lubbockdiscgolf.org/mccullough-park-monday-night-league/It's time for the 3rd annual McCullough Park Monday Night PDGA Sanctioned Fall League! 7 weeks of fun, more prizes, live scoring, special add on activities (ace race, glow round, putting contest)! League dates: August 24 – October 12. Check out the details: By Laws
PDGA sanctioned rounds with round ratings (you do not have to be a PDGA member to participate)
Cash and prize payouts for all divisions
CTPs and Ace pot
Help raise funds for Mackenzie Park Disc Golf Course restoration
All skill levels welcome!
Only $40.00 for all seven weeks!
Sponsors:
Week 1: Matt Ryan PDGA #7950
Week 2: Jamie Kemp PDGA #74493
Week 3: Jerald Locke PDGA #7785
Week 4: Austin Carrizales PDGA #140859
Week 5: Art Williams (Caprock Appraisals)
Week 6: Sheldon Staggs PDGA #7264 and Shelby Staggs PDGA #140815
Week 7: Todd Steelman PDGA #5677
2020 Results:
| Last Name | First Name | PDGA Rating | PDGA Div. | League Div Wk 1 | Average Score | Total Points | Score Week 1 | Points Week 1 | Bonus Week 1 | League Div Wk 2 | Score Week 2 | Points Week 2 | Bonus Week 2 | League DivWk 3 | Score Week 3 | Points Week 3 | Bonus Week 3 | League Div Wk 4 | Score Week 4 | Points Week 4 | Putting Contest | Bonus Week 4 | Division Week 5 | Score Week 5 | Points Week 5 | Bonus Week 5 | Division Wk 6 | Score Week 6 | Points Week 6 | Bonus Week 6 | Division Wk 7 | Score Week 7 | Points Week 7 | Bonus Week 7 | Points | Raffle Ticket | Raffle Ticket | Payout |
| --- | --- | --- | --- | --- | --- | --- | --- | --- | --- | --- | --- | --- | --- | --- | --- | --- | --- | --- | --- | --- | --- | --- | --- | --- | --- | --- | --- | --- | --- | --- | --- | --- | --- | --- | --- | --- | --- | --- |
| Bates | Ross | 940 | Open | 1 | 44.4 | 61 | 44 | 11 | | 1 | 48 | 12 | | 1 | 43 | 9 | 2 | 1 | 47 | 6 | | | 1 | 47 | 5 | | 1 | 45 | 7 | 2 | 1 | 37 | 5 | 2 | | 5001 | 5061 | |
| Locke | Jerald | 933 | Adv | 1 | 46.1 | 60 | 52 | 5 | | 1 | 47 | 13 | 2 | 1 | 42 | 10 | 2 | 1 | 45 | 7 | 10 | 2 | 1 | 47 | 5 | | 1 | 46 | 5 | 2 | 1 | 44 | 4 | 3 | | 5062 | 5121 | |
| Loveless | Tyler | 940 | Adv | 1 | 47.7 | 47 | 46 | 10 | | 1 | 50 | 6 | | 1 | 50 | 5 | | 2 | 50 | 4 | 5 | | 2 | 48 | 7 | | 1 | 44 | 8 | 2 | 1 | 46 | 3 | 2 | | 5122 | 5168 | |
| Arellano | Hector | 942 | Adv | 1 | 47.9 | 52 | 46 | 10 | | 1 | 48 | 12 | | 1 | 50 | 5 | | 2 | 48 | 7 | | 2 | 1 | 50 | 3 | | 2 | 45 | 9 | 2 | 1 | 48 | 2 | | | 5169 | 5220 | |
| Mix | Luke | | INT | 2 | 48.2 | 50 | 49 | 13 | | 1 | 49 | 8 | 2 | 1 | 47 | 7 | 2 | 1 | 44 | 8 | 10 | 2 | 1 | | | | 1 | 53 | 2 | | 2 | 47 | 3 | 3 | | 5221 | 5270 | |
| Mendez | Jamie | | Adv | 1 | 48.3 | 45 | | | | 1 | 51 | 5 | 1 | 2 | 47 | 8 | 2 | 1 | 50 | 5 | 7 | 1 | 2 | 51 | 5 | | 2 | 45 | 9 | 2 | 2 | 46 | 5 | 2 | | 5271 | 5315 | |
| Thornsbury | Cody | 905 | INT | 2 | 48.4 | 61 | 51 | 9 | | 2 | 48 | 13 | 3 | 1 | 50 | 5 | 1 | 2 | 48 | 7 | 11 | 2 | 1 | 48 | 4 | 3 | 1 | 48 | 4 | 3 | 2 | 46 | 5 | 2 | | 5316 | 5376 | |
| Dover | Andrew | 916 | Adv | 1 | 49.0 | 45 | 49 | 8 | | 1 | 52 | 3 | | 2 | 47 | 8 | 3 | 1 | 53 | 3 | | | 3 | 48 | 5 | 2 | 1 | 45 | 7 | 2 | 2 | 49 | 2 | 2 | | 5377 | 5421 | |
| Ryan | Matt | 908 | Adv | 1 | 49.4 | 54 | 49 | 8 | | 1 | 48 | 12 | 2 | 1 | 50 | 5 | | 2 | 49 | 5 | 10 | 3 | 2 | 50 | 6 | 1 | 2 | 52 | 3 | 1 | 3 | 48 | 5 | 3 | | 5422 | 5475 | |
| Carter | Kirby | 952 | Open | 1 | 50.3 | 27 | 57 | 3 | | 1 | 48 | 12 | 2 | 1 | 46 | 8 | 2 | 1 | | | | | 1 | | | | 1 | | | | | | | | | 5476 | 5502 | |
| Trujillo | Vicente | 870 | AM50 | 2 | 50.9 | 46 | 49 | 13 | | 1 | 49 | 8 | 2 | 1 | 49 | 6 | 2 | 1 | 52 | 4 | 6 | | 3 | 54 | 3 | | 3 | 54 | 2 | | 3 | 49 | 4 | 2 | | 5503 | 5548 | |
| Carter | Bruce | 857 | AM50 | 2 | 51.0 | 31 | 55 | 5 | | 2 | | | | 3 | 50 | 7 | 2 | 2 | 47 | 8 | | 2 | 1 | | | | 1 | 49 | 3 | 2 | 3 | 54 | 2 | | | 5549 | 5579 | |
| Staggs | Shelby | 890 | AM50 | 2 | 51.1 | 48 | 50 | 11 | | 2 | 58 | 4 | | 4 | 51 | 7 | 2 | 2 | 51 | 3 | | 2 | 3 | 54 | 3 | | 3 | 45 | 8 | 2 | 3 | 49 | 4 | 2 | | 5580 | 5627 | |
| Baxter | Aaron | 896 | Adv | 1 | 51.6 | 20 | 50 | 6 | | 1 | 51 | 5 | | 2 | 51 | 5 | | 2 | 52 | 2 | 12 | | 3 | | | | 2 | 54 | 2 | | | | | | | 5628 | 5647 | |
| Mendez | Henry | 866 | Adv | 1 | 51.9 | 38 | 52 | 5 | | 1 | 52 | 3 | 2 | 2 | 56 | 2 | | 4 | 50 | 6 | | 2 | 2 | 53 | 4 | | 2 | 50 | 6 | 2 | 4 | 50 | 4 | 2 | | 5648 | 5685 | |
| Staggs | Sheldon | 890 | AM50 | 2 | 52.0 | 45 | 50 | 11 | | 2 | 56 | 5 | | 3 | 53 | 4 | 2 | 3 | 48 | 7 | | 3 | 1 | 54 | 2 | | 3 | 53 | 4 | | 4 | 50 | 4 | 3 | | 5686 | 5730 | |
| Williams | Cullen | | INT | 2 | 52.3 | 31 | | | | 2 | 53 | 12 | | 2 | | | | 3 | | | | | 3 | 53 | 4 | 3 | 2 | 49 | 7 | 3 | 4 | 54 | 2 | | | 5731 | 5761 | |
| Carrizales | Austin | 871 | INT | 2 | 52.4 | 35 | 53 | 8 | | 2 | 54 | 8 | | 3 | 54 | 2 | 1 | 4 | 50 | 6 | 9 | 3 | 2 | | | | 2 | 51 | 5 | 2 | | | | | | 5762 | 5796 | |
| Bigham | Jason | 836 | AM50 | 2 | 52.6 | 50 | 53 | 8 | | 2 | 53 | 12 | 2 | 2 | 53 | 3 | 2 | 3 | 50 | 6 | 10 | 2 | 2 | 55 | 3 | 2 | 3 | 53 | 4 | | 6 | 51 | 3 | 3 | | 5797 | 5846 | |
| Alonzo | Joseph | | INT | 2 | 52.7 | 37 | | | | 2 | 54 | 8 | | 3 | 52 | 6 | 2 | 3 | 53 | 4 | 5 | 2 | 3 | 53 | 4 | 2 | 2 | 51 | 5 | 2 | 6 | 53 | 2 | | | 5847 | 5883 | |
| Staggs | Brent | | AM40 | 2 | 52.7 | 49 | 55 | 5 | | 2 | 53 | 12 | 2 | 2 | 49 | 6 | 2 | 1 | 55 | 2 | | | 4 | 55 | 5 | | 3 | 50 | 7 | 2 | 5 | 52 | 4 | 2 | | 5884 | 5932 | |
| Diaz | Adrian | | AM40 | 2 | 53.3 | 43 | 53 | 8 | | 2 | 53 | 12 | 2 | 2 | 52 | 4 | 2 | 3 | 54 | 3 | | | 4 | 58 | 2 | | 4 | 56 | 2 | | 5 | 47 | 5 | 3 | | 5933 | 5975 | |
| Munn | Jenny | 874 | OW | 2 | 53.4 | 44 | 55 | 5 | | 2 | 54 | 8 | 2 | 3 | 52 | 6 | 2 | 3 | 54 | 3 | 4 | | 4 | 57 | 3 | 1 | 4 | 52 | 5 | 2 | 6 | 50 | 5 | 2 | | 5976 | 6019 | |
| Gray | Shannon | | AM50 | 3 | 53.8 | 50 | 59 | 8 | | 3 | 55 | 12 | 2 | 3 | 53 | 4 | 2 | 3 | | | | | 4 | 54 | 6 | 2 | 3 | 52 | 5 | 2 | 6 | 50 | 5 | 2 | | 6020 | 6069 | |
| Thompson | Taylor | | INT | 3 | 54.0 | 27 | 54 | 12 | | 3 | 54 | 13 | 2 | 3 | | | | 4 | | | | | 4 | | | | 3 | | | | | | | | | 6070 | 6096 | |
| Silva | Marc | | INT | 3 | 54.3 | 45 | 54 | 12 | | 3 | 56 | 11 | 1 | 4 | 57 | 5 | | 4 | 53 | 4 | 7 | 2 | 3 | | | | 3 | 51 | 6 | 2 | 5 | 55 | 2 | | | 6097 | 6141 | |
| Williams | Art | | AM40 | 2 | 54.4 | 43 | 58 | 2 | | 3 | 60 | 7 | | 5 | 52 | 6 | 3 | 3 | 50 | 6 | | 2 | 2 | 61 | 2 | | 4 | 48 | 6 | 3 | 5 | 52 | 4 | 2 | | 6142 | 6184 | |
| Wharff | Adam | | REC | 3 | 55.5 | 44 | 56 | 10 | | 3 | 58 | 9 | | 4 | 59 | 4 | 1 | 5 | 55 | 6 | 2 | 2 | 4 | | | | 4 | 54 | 4 | 2 | 7 | 51 | 4 | 2 | | 6185 | 6228 | |
| Wilson | Richelle | 766 | INT | 3 | 55.7 | 48 | 57 | 9 | 1 | 3 | 57 | 10 | 2 | 4 | 56 | 6 | 2 | 4 | 55 | 3 | 5 | 2 | 4 | 57 | 3 | | 4 | 55 | 3 | 2 | 7 | 53 | 3 | 2 | | 6229 | 6276 | |
| DeGroff | Christopher | 823 | Open | 1 | 57.3 | 30 | 57 | 3 | | 2 | 59 | 3 | 1 | 4 | 59 | 4 | | 5 | 58 | 4 | | 3 | 5 | | | | 5 | 54 | 8 | 2 | 7 | 57 | 2 | | | 6277 | 6306 | |
| Townsend | Jay | | REC | 3 | 59.8 | 31 | 64 | 5 | | 3 | 59 | 8 | 2 | 4 | 59 | 4 | 2 | 5 | | | | | 5 | | | | 5 | 57 | 7 | 3 | | | | | | 6307 | 6337 | |
| Beckham | Amanda | | RW | 3 | 61.0 | 42 | 63 | 6 | | 3 | 63 | 4 | 2 | 5 | 57 | 5 | 2 | 4 | 57 | 2 | | 2 | 5 | 66 | 4 | 1 | 5 | 60 | 5 | 2 | 8 | 61 | 4 | 3 | | 6338 | 6379 | |
| Steelman | Todd | | AM50 | 3 | 61.0 | 25 | 59 | 8 | | 3 | 61 | 6 | | 5 | 65 | 3 | | 5 | | | | | 5 | | | | 5 | 59 | 6 | 2 | | | | | | 6380 | 6404 | |
| Maddox | Felicia | | RW | 3 | 61.2 | 35 | 64 | 5 | | 3 | 61 | 6 | 2 | 5 | 62 | 4 | 2 | 5 | 57 | 5 | | 2 | 5 | | | | 5 | 61 | 4 | 2 | 8 | 62 | 3 | | | 6405 | 6439 | |
| Rivera | Alexis | | RW | 3 | 71.9 | 29 | 75 | 3 | | 3 | 70 | 3 | 2 | 5 | 72 | 2 | 2 | 5 | 70 | 3 | | 2 | 5 | 78 | 3 | | 5 | 68 | 3 | 2 | 8 | 70 | 2 | 2 | | 6440 | 6468 | |
| Locke | Landon | | JR | 3 | 85.2 | 12 | 78 | 2 | | 3 | 83 | 2 | | 5 | | | | 5 | 97 | 2 | 2 | | 5 | 80 | 2 | 2 | 5 | 88 | 2 | | | | | | | 6469 | 6480 | |
| | | | | | | 1480 | | | | | | | | | | | | | | | | | | | | | | | | | | | | | | | | |